Afrocentric Essentials was created

with a
unified mission to embrace and celebrate our culture, ourselves and each other. We aim to host, promote, inform, connect black Professional men and women, family & friends, brothas & sistahs within the Portland and surrounding area. Our purpose is to provide unique monthly social opportunity for us by us to network together in a relaxed non-judgmental environment to create long lasting connections/ friendships and build a stronger commUNITY. You will meet and have a great time with new friends as well as familiar faces.
Sample delicious soulful yummy homemade sweet treats, amazing, tasty
African / Caribbean inspired food whiles enjoying music from different parts of the continent. Try and buy a variety of unique gifts for him & her.
Learn about the many varieties of different products offered .
Discover the meanings of some of the most unique creations from Africa at Afrocentric Essentials home parties. Our home parties are AMAZING Gather your family & friends ladies night, let us
host your very own home party!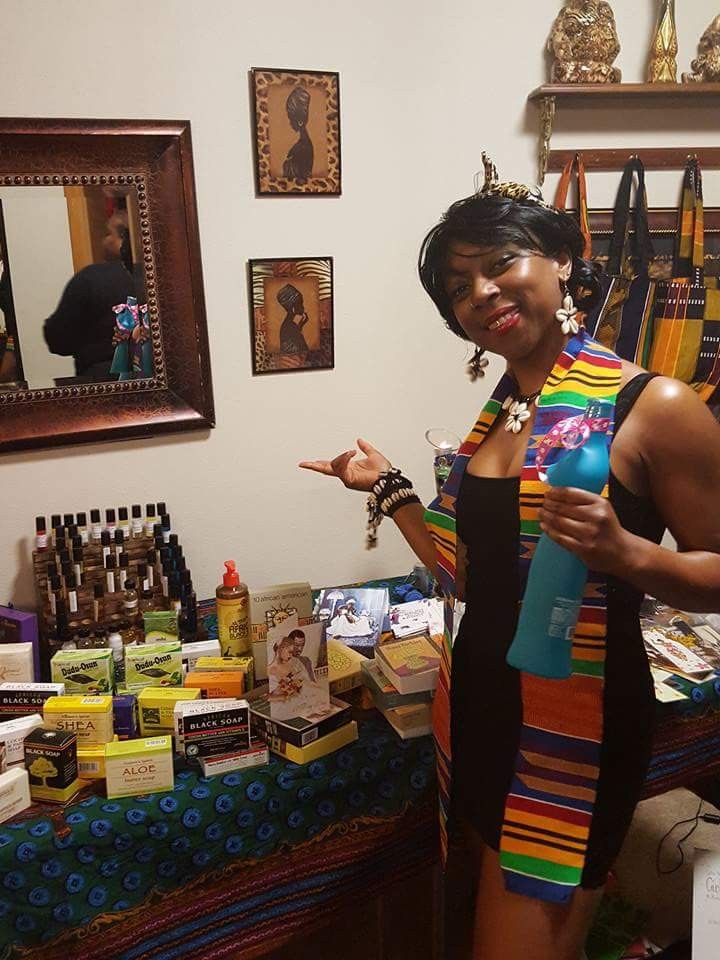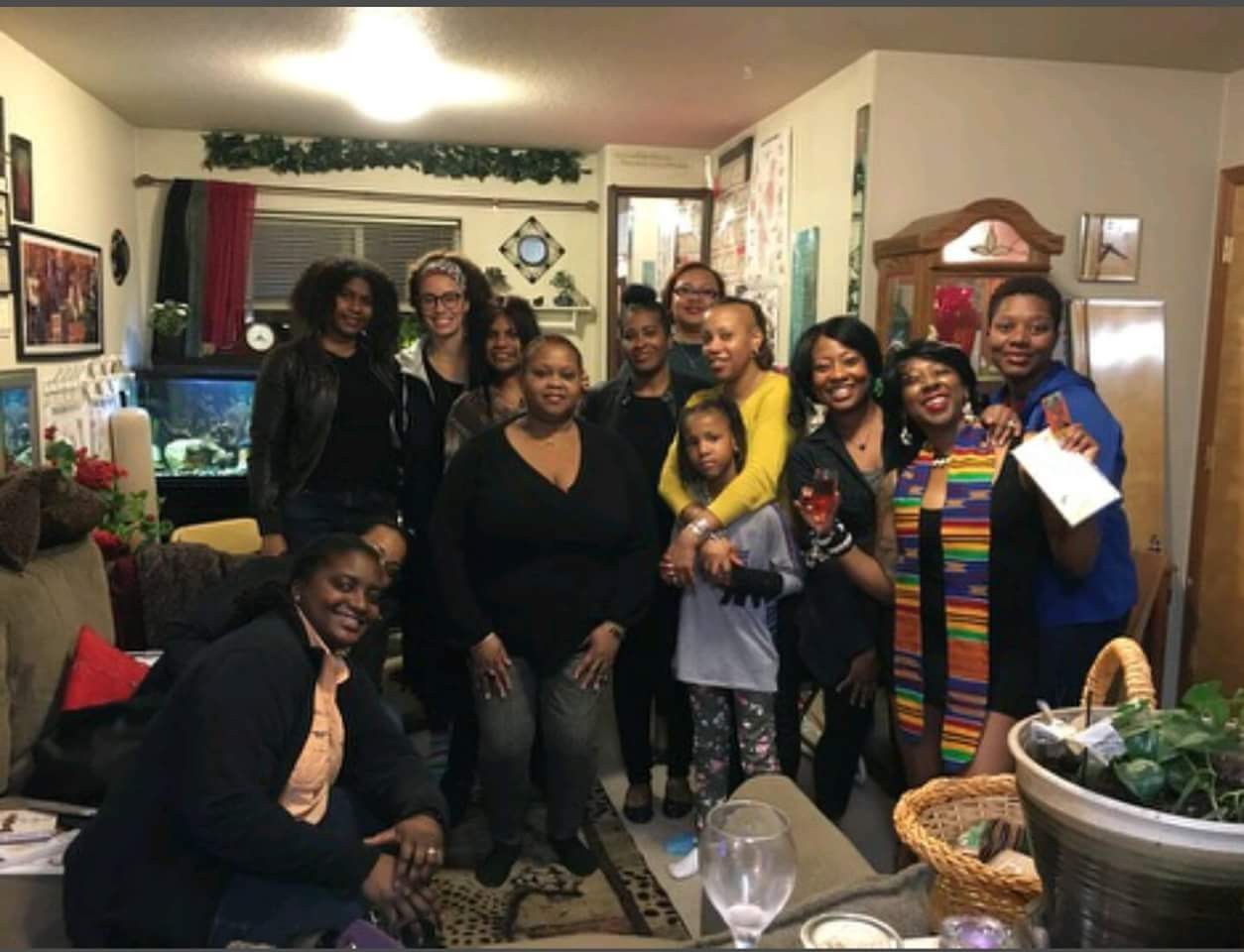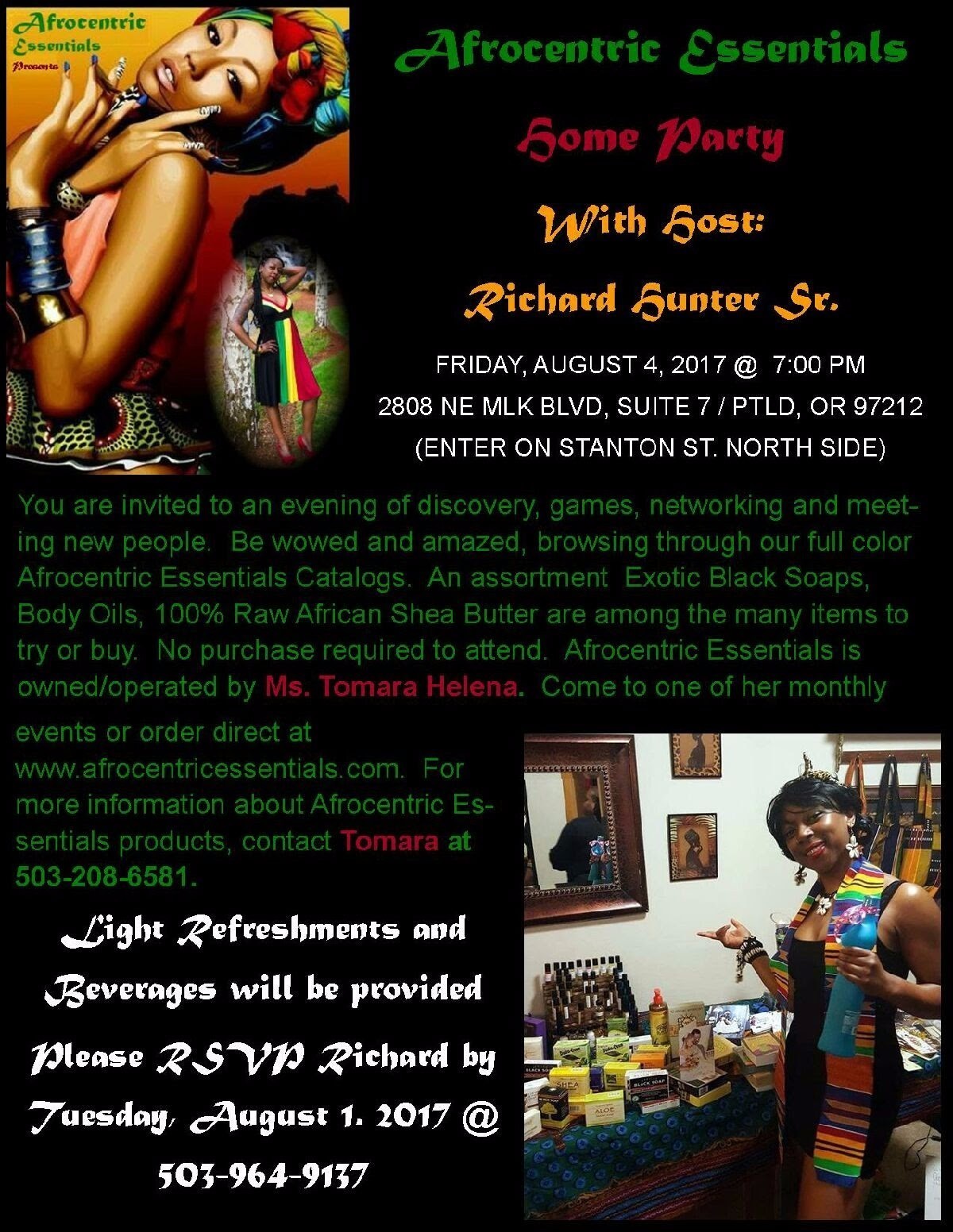 (971) 533 - 9524
BOOK YOUR PARTY Here: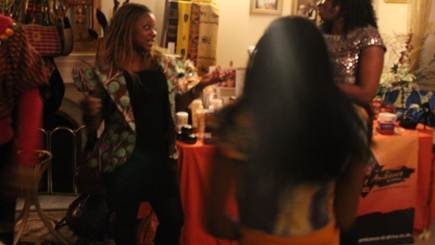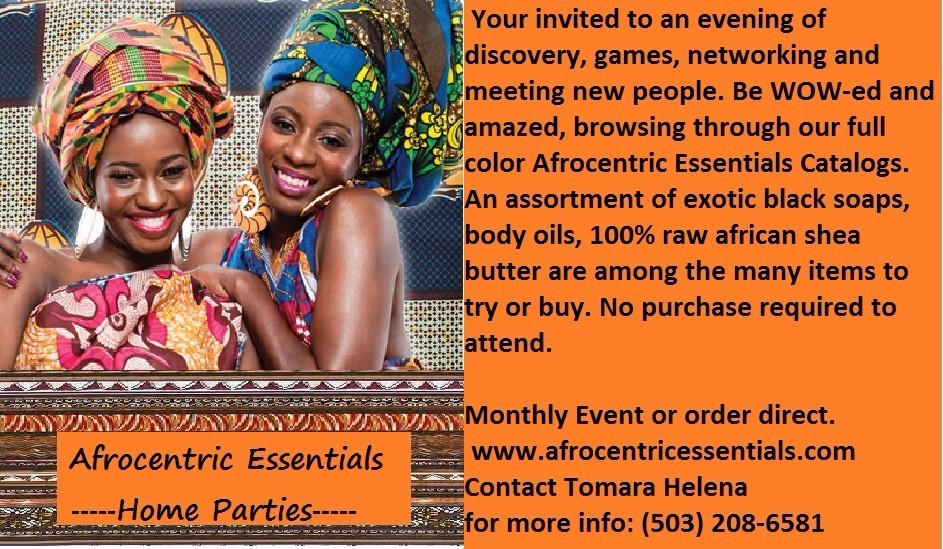 (971) 533-9524 Call / Text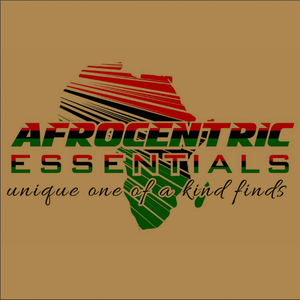 We are located in Portland, Oregon and most of our home parties are low cost to no cost on the east side of town.
(We do travel) Afrocentric Essentials pop-up shop specialty boutique caters to Afro/ African American/ Black Culture related that is affordable and good quality.
Our thoroughly enjoyable home parties let people see and understand the richness of Africa's vast and timeless culture.
Discover, sample,SAMPLE,
SHOP, share and enjoy
non- offensive art, gifts,clothing, health & beauty all while having fun in a relaxed atmosphere !
Home Parties;
An Enjoyable way to Shop unique Gifts,
Explore Authentic African Culture,
African American / Black Culture and most of all have FUN !